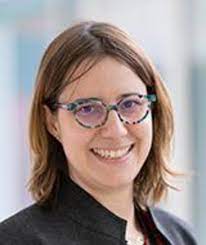 Chair
Justine Bacchetta, justine.bacchetta@chu-lyon.fr
Board Members
Stella Stabouli
Claus Peter Schmitt
Agnieska Prytula
Alex Lalayiannis (Young Fellow)
Julie Bernardor (Young Fellow)
ESPN Transplant working group: Liaison Agnieszka Prytula
ESPN Registry Liaison: Marjolein Bonthuis
ESPN Council Liaison: Francesco Emma
ERA-EDTA Liaison: Justine Bacchetta
ESCAPE network/4C-Study: Liaison Franz Schaefer
Working group reports
Working Group Activities
9th June, 2023
CKD-MBD working group spring meeting
28 April, 2021
CKD-MBD Working Group Webinar
See the program / Registration
Working Group publications
Click here to link to the CKD working group publication list
Educational resources
Current working group studies and projects
Current projects :
Phosphate education programme (PEP). Co-ordinator: Sevkan Bakkaloglu. New strategies in hyperphosphatemia management (ESPN research grant 2014.01). Detailed educational material & cell phone application accomplished. Distributed to ESPN units by January 2020. Evaluation of pilot study in June 2020. Data base and Webpage for data entry created by August 2020.
Assessment of calcium balance in children with chronic kidney disease to optimise treatment strategies (Cal-Bal study), Co-ordinator: Rukshana Shroff. Joint venture: ESPN CKD-MBD & Dialysis WGs; 7 centres in 6 countries: London, Heidelberg, Hannover, Lyon, Athens, Adana and Vilnius.
Impact of active vitamin D on left ventricular hypertrophy and FGF23/klotho system in renal failure. Co-ordinator M. Leifheit-Nestler. Joint project: ESPN CKD-MBD WG and 4C Study consortium; ESPN grant 2018.01.
GH treatment and CV outcomes in CKD children. Co-ordinator: Stella Stabouli. GH and CV outcomes: a case-control study. Joint project: ESPN CKD-MBD WG and 4C Study.
Collaboration with CERTAIN registry-study on CKD-MBD after renal transplantation. Co-ordinator: P Agnieszka. To analyse the evolution of hyperparathyroidism following renal transplantation; to identify the clinical and biochemical correlates of hyperparathyroidism. Joint project: ESPN CKD-MBD and Transplantation WGs and CERTAIN registry.
Proposed projects/activities :
Educational material for the ESPN website.
To develop European guidelines for the Assessment and treatment of CKD-MBD in children. In collaboration with EPDWG, that wrote the first European guidelines for children on dialysis some years ago.

Guidelines for all CKD stages (before and after transplantation).
Guidelines on dietetic management in children with CKD
Planned observational studies :
Impact of substitution of vitamin D in case of low vitamin D levels on markers of CKD-MBD, the immune system and iron homeostasis
New non-invasive diagnostic tools in CKD-MBD (biomarkers and imaging)
New strategies in hyperphosphatemia management (dietary and phosphate binder aspects)
Registry activities :
Paediatric European registry of CKD-MBD in pediatric CKD patients covering the full range of CKD (stage 2-5d). This will be done in close collaboration with pre-existing registries and observational studies, e.g. ESPN-ERA-EDTA-registry and the 4C-study.
Working group guidelines
Other information
Venice 2019 CKD-MBD WG minutes
Glasgow 2017 CKD-MBD WG minutes
Brussels 2015 CKD-MBD WG minutes
CKD-MBD literature update May 2015