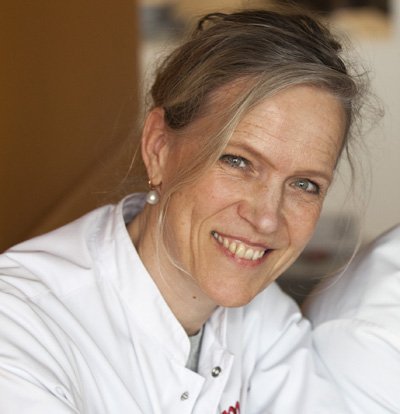 Chair
Antonia Bouts, a.h.bouts@amsterdamumc.nl
Conflict of interest
Board Members
Antonia Bouts
Rezan Topaloglu
Alexandra Zurowska
Olivia Boyer
Matko Marlais (Young Fellow)
Liaison Council: Rezan Topaloglu
Liaison ERA: Marina Vivarelli
The ESPN Working Group for Glomerular Diseases was formed in 2019 by merging two previously separate working groups, the Nephrotic Syndrome WG and the Immune-Mediated Renal Diseases WG. The newly-created working group is dedicated to improving our understanding of glomerular diseases in children by focussing on educational issues, clinical studies and research related to the pathogenesis and optimal management of all forms of nephrotic syndrome, lupus nephritis, IgA nephropathy, infection-related glomerulonephritis, C3 glomerulopathy, and other rare disorders affecting the renal glomeruli.
The working group unites numerous expert
clinicians and researchers from 18 different European countries, and welcomes
all ESPN members interested in these topics to join at any time.
There is close collaboration of this WG with the European Reference Network for Rare Kidney Diseases (ERKNet) Working Groups on Hereditary Glomerulopathies and Immune Glomerulopathies and with other scientific societies (e.g. IPNA, ERA-EDTA).
If you are interested in joining, please email Antonia Bouts. (a.h.bouts@amsterdamumc.nl)
Working group meetings
14 May 2021
Joint ESPN Working Group on Glomerular Disease and Working Group on Transplantation Webinar
Program, Announcement
Working group reports
Management of congenital nephrotic syndrome: consensus recommendations of the ERKNet-ESPN Working Group. (O Boyer et al., Nat Rev Nephrol 2021)
Genetic aspects of congenital nephrotic syndrome: a consensus statement from the ERKNet-ESPN inherited glomerulopathy working group. (B Lipska-Zietkiewicz et al., Eur J Hum Gent. 2020)
IPNA clinical practice recommendations for the diagnosis and management of children with steroid-resistant nephrotic syndrome. (A Trautmann et al., Ped Neph 2020)
Clinical practice recommendations for recurrent FSGS/SRNS. (L Weber et al., Ped Transplant 2020 Dec)
Educational resources
ERKNet educational resources and guidelines for hereditary glomerulopathies
ERKNet resources for immune glomerulopathies coming soon
Current working group projects
Retrospective study employing the CERTAIN database, in collaboration with the Working Group on Transplantation, on treatment of FSGS recurrence post-renal transplant (Antonia Bouts, Burkhard Tonschoff, Marina Vivarelli)
Query on genetic SRNS who go in partial or complete remission with conventional therapy (Marina Vivarelli, Olivia Boyer, Aoife Waters)
Definitions of INS subtypes (Marina Vivarelli, Georges Deschenes)
Survey on hypogammaglobulinemia post-rituximab (Alexandra Zurowska): results to be presented at IPNA 2019 meeting
Pediatric SLE registry in collaboration with ERKNet (Dieter Haffner, Rezan Topaloglu)
Working group guidelines