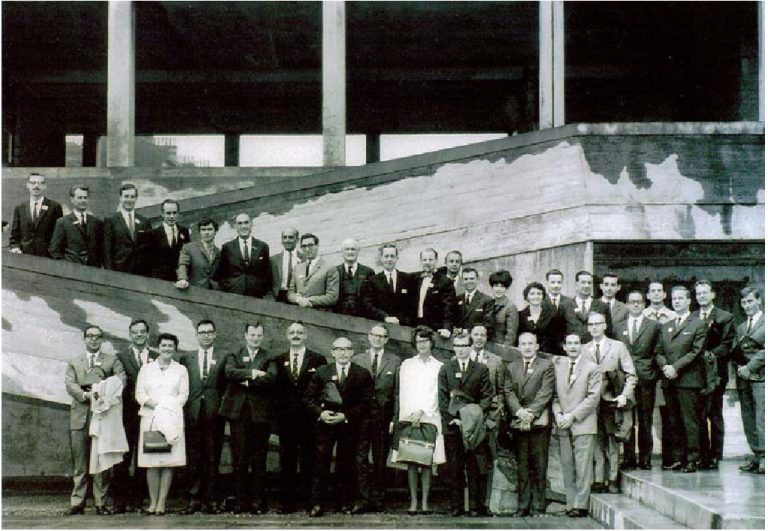 The European Society for Paediatric Nephrology (ESPN) was founded in 1967 and this represented a true milestone for paediatric nephrology in Europe.  Presently about 2,000 doctors are estimated to be involved at different levels in the care of children with renal disease all over Europe, working in collaboration through personal contacts and special-interest groups. This process is highly facilitated by the annual ESPN Congress, which has more than 500 attendees, and through the recently-expanded ESPN network.  One third of all European paediatric nephrologists work in one of 200 specialised centres in tertiary care hospitals, while about two thirds work in secondary paediatric care and have developed a particular interest and skill in the most common renal diseases. Paediatric nephrology  has experts in each European country.
Paediatric Nephrology in Europe – Fifty Years of Hope
In 1967, 36 paediatric nephrologists from 22 countries gathered in Glasgow, Scotland to share outcomes, innovations and to collaborate to fight kidney disease in children. Today, there are over 1500 paediatric nephrologists in Europe.
2017 was the 50th anniversary of that first meeting of the ESPN. Paediatric nephrology friends and colleagues came together again in Glasgow. Our community celebrated its tremendous scientific advances and human journey by creating an oral video archive from our early pioneers. Thank you to everyone who contributed.
The full archive is available to view on: www.youtube.com/c/ESPNhistory
A report of its creation has been published: http://dx.doi.org/10.1136/archdischild-2018-315308  
The oral history archive is not closed and we are keen to add further videos of our early pioneers. Contact yincent1@gmail.com to contribute.
Recent ESPN meetings
ESPN 2018, Antalya, Turkey
3-6 October 2018
Congress President: Oğuz SÖYLEMEZOĞLU (Turkey)
Chair of Scientific Committee: Dr Kjell TULLUS (United Kingdom)
Scientific Program
ESPN 2017 Glasgow, Scotland
6-9 September 2017
President of Congress: Dr Heather Maxwell (United Kingdom)
Chair of Scientific Committee: Prof Richard Coward (United Kingdom)
ESPN 2015 Brussels , Belgium
3-5 September 2015
President of Congress: Dr Johan Vande Walle (Belgium)
Chair of Scientific Committee: Prof Elena Levtchenko (Belgium)
ESPN 2014 Porto , Portugal
18-20 September 2014
President of Congress: Dr Alberto Afonso CALDAS (Portugal)
Chair of Scientific Committee: Dr Ryszard GRENDA (Poland)

ESPN 2012 Krakow , Poland
6-8 September 2012
President of Congress: Dr Jacek A. PIETRZYK (Poland)
Chair of Scientific Committee: Prof Francesco EMMA (Italy)

ESPN 2011 Dubrovnik, Croatia
14-17 September 2011
President of Congress: Dr Danica BATINIC  (Croatia)
Chair of Scientific Committee: Dr Yaacov FRISHBERG (Israel)