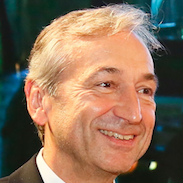 Coordinator
Burkhard Tönshoff, burkhard.toenshoff@med.uni-heidelberg.de Heidelberg, Germany

Board Members
Lars Pape, pape-lars@mh-hannover.de Hannover, Germany
Oguz Soylemezoglu, oguz_soylemezoglu@yahoo.com Ankara, Turkey
Luca Dello Strologo, luca.dellostrologo@opbg.net Rome, Italy
Anette Melk, melk.anette@mh-hannover.de Hannover, Germany
Liaison ESPN Registry: Marjolein Bonthuis, m.bonthuis@amc.uva.nl Amsterdam, The Netherlands
Liaison Council: Jerome Harambat, jerome.harambat@chu-bordeaux.fr, Bordeaux, France
Liaison ERA-EDTA: Licia Peruzzi, liciaperuzzi@hotmail.com Torino, Italy

The ESPN Transplantation Working Group welcomes ESPN members with an interest in Transplantation. It links to the CERTAIN registry and all ESPN members are encouraged to join the registry to upload transplant outcome data and join frequent follow-up studies of paediatric renal transplantation.
Click here for the full list of Working Groups members.
CERTAIN newsletters
Educational resources
There is an annual meeting for the CERTAIN registry/ESPN transplantation working group held each December. Details about that and other educational resources can be found in the CERTAIN newsletters.
7 May, 2022
47th Virtual CERTAIN workshop
8 May, 2021
virtual CERTAIN workshop
4-5 December, 2021
46th CERTAIN Workshop
Program
4-5 December, 2020
the 44th CERTAIN Workshop of the interdisciplinary study group on Renal Transplantation in Paediatrics
Other information
2021 WG Agenda in September in Amsterdam
Please see the CERTAIN website for contact details, affiliated groups and sponsors.