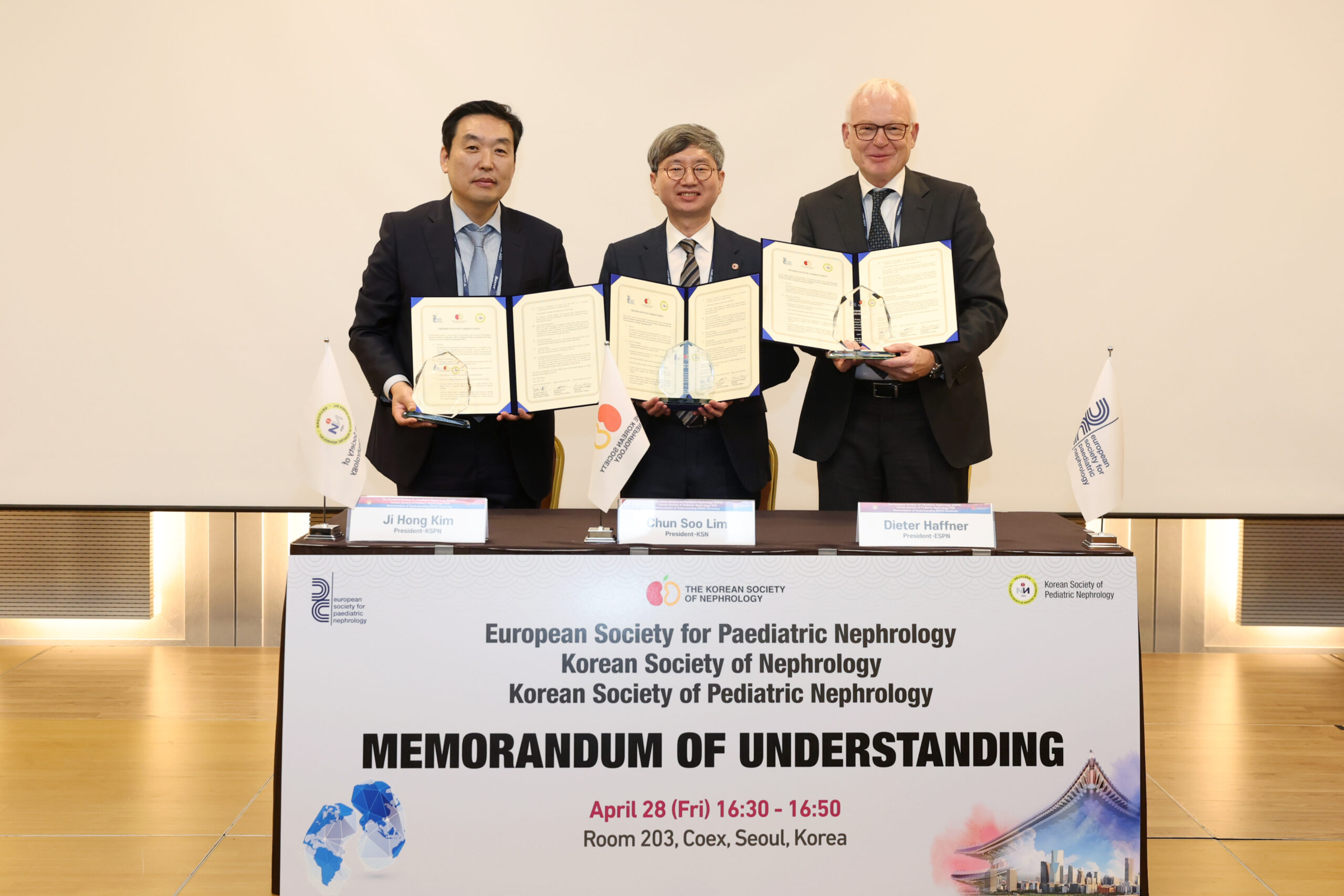 Ji Hong Kim, President of the KSPN, Chun Soo Lim, President of the KSN, and Dieter Haffner, President of the ESPN after singing the Memorandum of Understanding between their societies at the KSN congress in Seoul, Korea on April 28, 2023.
Memorandum of Understanding (MOU) signed between ESPN, The Korean Society of Nephrology (KSN) and The Korean Society of Pediatric Nephrology (KSPN)
On April 28, 2023 the presidents of the societies signed the MOU to establish a long-term cooperative relationship between the ESPN, KSN and KSPN for the collaboration on scholarly and clinical achievements, research and development. The ceremony took place at the annual KSN congress in Seoul, Korea.
The collaboration will start in 2024 and includes exchange of speakers for the annual congresses, and collaboration for scientific and educational activities.