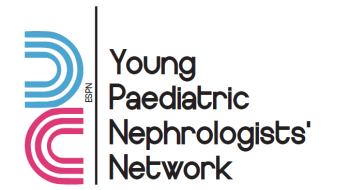 The Young Pediatric Nephrologists' Network (YPNN) aims to involve young pediatric nephrologists in all the activities of the ESPN and to improve collaboration and networking among the future generation of paediatric nephrologists in Europe.
# YPNN national representatives:
The YPNN needs to renew its national representatives. Should you wish to become the new ESPN YPNN representative of your country, then please email evgenia.preka@gmail.com.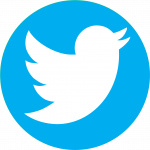 # YPNN activities :
A specific YPNN session during the ESPN meetings
A join ESPN YPNN/ERA-EDTA YPN session at ESPN and/or ERA-EDTA meetings
A social event during ESPN meeting dedicated to the YPNN
Twitter account : @ypnn-espn 
Twitter webmaster : Evgenia Preka
# PAST ACTIVITIES
ESPN-YPNN & ERA YNP Joint E-Seminar
Topic: Autosomal Dominant Polycystic Kidney Disease (ADPKD) from childhood to adulthood, including a patient's perspective
Date: Friday March 25, 2022

2nd Conjoint webinar between Paediatric Nephrology & Paediatric Rheumatology
Topic: Vasculitides (from the Paediatric Rheumatology and the Paediatric Nephrology perspective)
Date: Friday April 8, 2022
Click here for watching the webinar
# ESPN benefits for young paediatric nephrologists :
ESPN-IPNA Junior Classes, organised every year since 2014, with the possibility to obtain a 'Master' in Pediatric Nephrology if you attend all classes during 3 years. An ideal way to learn basics in pediatric nephrology in a friendly atmosphere with world-famous speakers!
10 ERA-EDTA annual memberships that are offered yearly to young ESPN members
Travel grants and presentation grants for ESPN conferences
For any further enquiries no not hesitate to contact our Young Paediatric Nephrology Network Coordinator, Dr. Evgenia Preka (email: evgenia.preka@gmail.com).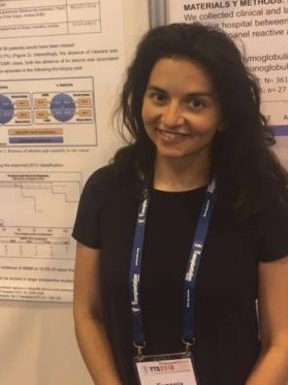 Wishing you all the best
Evgenia Preka, YPNN Chair

Fabio Paglialonga, Co-Chair of YPNN